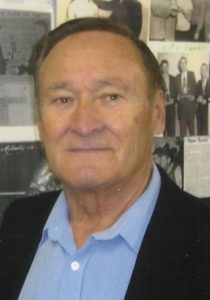 Taylor L. Gordon
*
- 2002 -
Athlete - Boxing
Taylor Gordon has been moulding championship boxers in the region for more than 30 years.
Since Taylor and his family arrived to Lower Sackville, the community has been hailed around the world as a birthplace of champion fighters.
The Saskatchewan-born coach is recognized internationally as a trainer who gets the most from his proteges and is one of the most successful instructors ever in Canada when it comes to preparing boxers for the world stage.
First named head coach of Canada's boxing team at the 1968 Olympics, Taylor was subsequently named to the position for four straight Olympics – Moscow in 1980 (which was boycotted by the Western countries), Los Angeles (1984), Seoul (1988) and Barcelona (1992). Coincidentally, Canadian fighters ended a medal drought at the '84 Games and had medal performances at the next two Olympics.
Among his personal successes, local boxer Chris Clarke won gold at the 1973 Pan-American Games in Mexico City. Taylor's resume includes head coach of the Bermuda boxing team. And he's been team leader for Canadian boxers competing at tournaments in Milwaukee, Havana, London, Athens, Stockholm, Copenhagen, Jakarta, Bangkok and San Juan, Puerto Rico.
Fighters from his clubs in Sackville and Halifax represented Canada in eight consecutive Olympics.
Unforgettable moments for the former Royal Canadian Navy CPO was at the 1984 Olympics when son, Wayne, was named captain of the Canadian boxing team and again in 1992 when Wayne joined him on the Canadian coaching staff, believed to be the first time a father and son were together in that capacity.