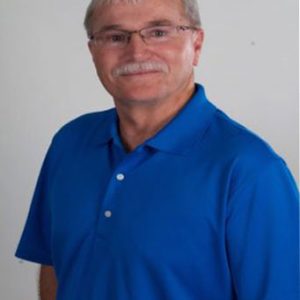 Pat Henneberry
- 2023 -
Athlete - Coach - Basketball
My coaching began in 1975 with a group of elementary students. Over the next four years while attending Dalhousie University I coached junior high boys and girls teams and became involved in refereeing basketball.
I started teaching in Sackville in 1979 and quickly realized there were not a lot of opportunities for girls to play quality basketball, so I started a girls program at A.J. Smeltzer. Our program evolved into the top girls junior high program in metro winning numerous County and regional titles. I started a minor basketball program called Nu Youth and entered teams in the Halifax Minor Basketball program where we won many league and provincial championships at the bantam, midget and juvenile levels. A boys program was started that won provinical's at the midget level. Spring leagues and summer camps also ran so the kids could take part right here in their own community. One of the fun parts of it all was travelling to Ontario, Quebec and Florida to play in tournaments. I coached N.S. provincial girls teams at the midget and juvenile levels where we went on to win Eastern Canadian Championships with many of the players being from Lower Sackville.
I eventually went to coach Sackville High girls and boys where we won many regional championships and two provincial championships. Lately I became involved in the Sackville Storm Minor Program coaching boys and girls to provincial titles. This is where I ended my coaching career after 47 years, having had the opportunity to coach hundreds of great young people. Many of our players went on to excel on Basketball N.S., Canada Games , small college and university teams! Several players went on to play professional basketball both overseas and in the US.
When I reflect on my coaching and all that we were able to accomplish on and off the court I believe my greatest accomplishment was that I helped many grow into the outstanding individuals that now give back to our community. All completed their public education and went on to post secondary education.
Coaching isn't about winning but is about the opportunity to teach youth how to be respectable and how to work hard to achieve their goals.
Thank you to all who gave me the opportunities!