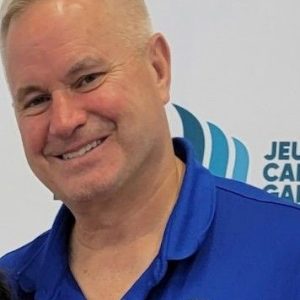 Mike Lidstone
- 2023 -
Athlete - Coach - Wrestling
As a youth growing up in the Port Hawkesbury area in Cape Breton, Mike was coached in football by two Mounties. When he joined the RCMP in 1986 he got posted to North Vancouver and became involved with coaching youth in several sports– predominantly wrestling.
Wrestling is an affordable sport which does not discriminate according to sex, size, age or socio-economics. Participants compete according to sex, age and weight class. While posted in North Vancouver (Cardon Graham Secondary, Capilano Wrestling Club) , Ottawa (Woodroffe High School and National Capital Wrestling Club), Windsor, N.S. (Avon View High School and the Windsor Mat Kings).
Upon being posted to Lower Sackville in 2010, Coach Mike established the Sackville Wrestling Club consisting of wrestlers aged seven to eighteen years old from several areas of Nova Scotia.
In Lower Sackville Mike was fortunate to coach several hundred athletes with the goal
of boosting their self-esteem in a positive family type atmosphere. The goal of the club coaching staff has always been to get athletes to believe in themselves on and off the mat.
Additionally, Mike became the coach of Leslie Thomas Junior High and Sackville High School wrestling teams. Over the years his teams have competed in National and International events including in Cuba, Japan, Russia, USA and throughout Canada. After high school club many wrestlers have embraced educational and athletic opportunities to attend U.S. prep schools and universities.
Mike was one of the coaches with the Nova Scotia 2013 Canadian Boys Under 19 Wrestling Champions.