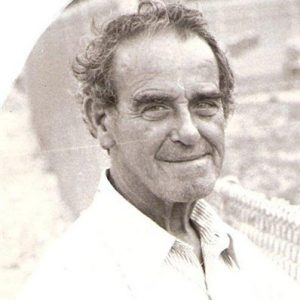 Les Mayo
*
- 2006 -
Builder - Baseball, Hockey
A search of the memorabilia and mementos at the Sackville Sports Hall of Fame this past year turned up a glaring miscarriage of information for Ken Barrett.
Les Mayo's name was nowhere to be found on the plaque honouring sports heroes from the Sackville area.
Barrett, who grew up in Waverley and knew Les primarily as an opposing coach of minor teams, felt it a gross injustice that one who had given so much to Sackville's sporting heritage through the years could be overlooked in this manner.
"I was amazed when I walked through the Hall of Fame at the Stadium and discovered Les hadn't yet been inducted," Barrett said of his decision to nominate a man he'd only known through his connection in minor sports. "I just kept thinking, 'Something is wrong here.'"
Les Mayo, who died in 1988, was truly a sports legend in the community. His mark was left on many who played with him and around him. As a coach and manager, he was highly regarded as a mentor for youth in the area, especially in hockey and baseball where he was involved at many levels of sport.
"I know he would be very humbled about this event," said his namesake nephew, Les Mayo of Halifax. "But I also know he'd be very proud of the friends and kids he was so involved with through the years."
He was a founder of Sackville Bantam baseball and for years coached and managed youth programs in the community as well as Sackville Acadians of the old Halifax Suburban Hockey League. He also coached and managed Sackville baseball teams at the junior and senior levels.
"Les was very highly regarded in both sports, especially by those of us who were aware of his untiring work," says Barrett.