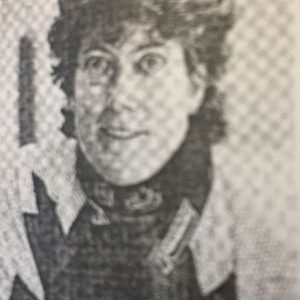 Gladie (Mosher) Turple
- 2007 -
Athlete - Ringette
Whatever sport Gladie (Mosher) Turple put her mind to, it usually resulted in a capital C for Champion.
Turple was an exceptional athlete in many sports, but it was in Ringette where she received her greatest accolades while campaigning as the only Nova Scotian with the 1998 Canadian National Ringette squad that toured Europe.
It marked the first time Canada had sent a truly national team to an international tournament, with representation from every part of the country.
She was on the Nova Scotia Ringette team at eight national championships, twice being named to the first-team all-star squad. Nova Scotia twice during that span reached the medal podium, in 1982 (silver) and again in 1989 (bronze).
In addition, Turple was twice a member of the Nova Scotia team at the national fastball championships, was a member of three provincial hockey championship teams and attended the national women's soccer championship on two occasions wearing Nova Scotia colours.
Her remarkable talents came to light early. Twice she was named Female Athlete of the Year at Sackville Heights Junior High (1981-82) and two more times at Sackville High (1985-85) where she led school teams to several league championships.
Her soccer talents were elevated to another level in the early 1980s when her Sackville under-16 girls team went undefeated in league play, the provincial playoffs and the Atlantic championship tournament, outscoring opponents 48-0.
Gladie's former Ringette coach, Paul Puma, probably described her talents best in a nomination form for outstanding female athlete in Nova Scotia, calling her "the most intelligent athlete I have ever coached" and "the ultimate team player, a natural leader and role model for the sport of Ringette."