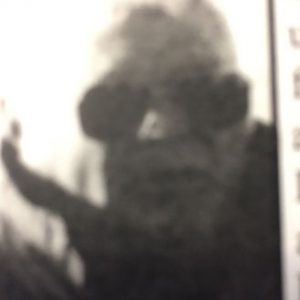 Garnet Sydney Cooke
*
- 2003 -
Athlete - Baseball, Hockey
Garnet Sydney Cooke honed his athletic skills on the baseball fields and ice rinks of Sackville throughout the '40s and '50s.
Those skills eventually led him to the broadcast booth where he became for many years the voice of the Sackville Nova B Blazers junior hockey team on Shaw cable television.
Garnet was a long-time member of the Sackville entry in the old Suburban Baseball League, a team that won the 1969 East Hants Border League schedule and playoffs. He was equally at home on a sheet of ice as a star defender for Sackville Acadians of the Halifax Suburban Hockey League.
His passion for the hockey team extended beyond his playing days. He was a Jack-of-all-Trades, making himself accessible I to the organization in many areas.
His involvement with the Blazers from their infancy in the community continued well into his retirement from his everyday job. Garnet touched the lives of many of the players around him.
He thought little of traveling with the team during the season, often with his mike and camera in tow, to ensure fans back home got their weekly hockey fix.
His love for the game in the early years was spontaneous. In later years, after taking up residence in Pugwash, he's often get his "fix" for the game by visiting nearby rinks.
In September 2001, just months following his death, Garnet Cooke's contributions were recognized by the Sackville Blazers when the organization made him an Honourary Member of the team's Wall of Fame at the Sackville Community Arena where his picture and a jersey hang in his memory.