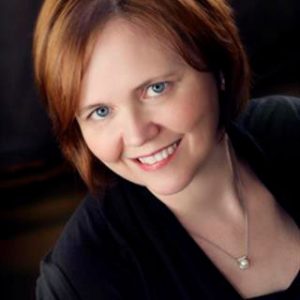 Dr. Patricia (Benoit) Chafe
- 2014 -
Builder - Figure Skating
Patricia started figure skating the first year it was offered in Lower Sackville and went on to influence the sport worldwide. She is now Chief Sport Officer for Skate Canada where her main focus is to drive Skate Canada's strategy across the full spectrum of athletes, coaches and officials.
When skating was rocked by the Olympic judging scandal in 2002 in Salt Lake City, because of Patricia's involvement with figure skating and her background with a PhD in Mathematics, she was invited to help the group of scientists and sports officials from around the world who were given the task of analyzing and making changes to correct the problem. She was a significant contributor to the massive under taking of developing and implementation of a new judging system for the sport of Figure skating.
She went on to serve as a performance analyst for Skate Canada's world and Olympic teams. She gave statistical and analytical support to the development and implementation of the Long-Term Athlete Development model for sport in Canada. Development and implementation of a group decision making tool for sport administration ranking for multisport organizations, worked with "Own The Podium" and True Sport Canada. She became part of the Canadian delegation at the Biennial Congress of The International Skating Union: In 2004 in Schevenigen, 2006 in Budapest, 2008 in Monaco, 2010 in Barcelona, 2012 Kuala Lumpur and 2014 Dublin.
She has been the performance and Statistical Figure Skating Analyst for CBC, CTV and NBC Sports.
She has attended three Olympic Games:
2006 in Torino with NBC Olympics and Skate Canada
2010 in Vancouver with NBC Olympics and Skate Canada
2014 Sochi with NBC Olympics and Skate Canada
Dalhousie University honoured Patricia with an award for Young Alumna of the Year recognizing her accomplishments and her contribution to the Sport of Figure Skating World Wide.
Patricia has made a great contribution as builder in her sport. A colleague said of her: "Because of her work on the development of a new scoring system for figure skating, the sport has been forever changed. Her passion for the project and in ensuring that the athletes and coaches were always at the forefront of every decision made in the development, have allowed the sport of figure skating to move toward a more objective mode of evaluation, essentially allowing for a level playing field. Patricia's commitment to this project both internationally and domestically has provided today's athletes, and the athletes of the future with the hope that they will be judged fairly based on the performance of the day… I know that creating a level playing field for athletes and coaches is something of utmost importance to Dr. (Benoit) Chafe and she has succeeded in taking this project from vision to reality."
We are pleased to admit Patricia into the Builders category of the Sackville Sports Hall of Fame.