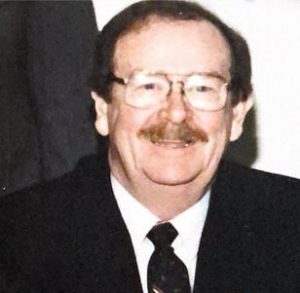 Bill MacDonald
- 2021 -
Builder - Hockey, Baseball, Recreation
Bill MacDonald was asked to get involved in minor hockey in the early seventies and a team was formed with children from Sackville and Beaver Bank. At that time he rented ice from Windsor rink, driving the children with Ron Helfer's old panel truck and other cars for that period, until due to demand, an old school bus was purchased. With much discussion, within the community the decision was made that our area needed a local recreation center and Lake District Recreation Association (LDRA) was formed. The Sackville Arena was built where children could now play hockey within their own community.
Bill then coached hockey for many years and worked on committees with LDRA to further develop other recreational activities needed for the district.
Bill worked with Les Mayo, Bill LaRue and Harold Lane to develop Bantam baseball and start a leaguein Sackville. It started in 1970's and Bill was involved with coaching as well.
Bill MacDonald was a volunteer and committed member of many associations of our community including:
Founding member of Lake District Recreation Association, Life time member Springfield Lakes Recreation Center.
Member of Sackville Lions Club.
Founding member of Sackville Blazers Junior Hockey Club.
Founding member of Sackville Sports Hall of Fame with serving 16 years as President.
Volunteered and served as chief judge with Sackville Winter Carnival.
Presented Sackville Volunteer of the Year 2008.
Bill also volunteered with many groups from Seniors' nursing homes to schools helping form the Progress Club of Sackville and the local Toast Masters. While in business Bill made many contributions to support to young peoples' organizations and seniors' groups.
In Bill's political life, his involvement helped in obtaining over a million dollars in government grants for numerous organizations in Sackville and surrounding areas. These include the Landfill residents' compensation package in the amount of five million dollars and one million for the Sackville Sports Stadium. Bill was instrumental in the construction of many ball fields and playgrounds in our surrounding Sackville, Beaver Bank and Lucasville areas.