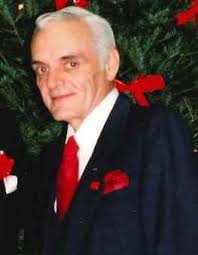 Bill Arsenault
*
- 2004 -
Builder - Boxing
Boxing was tailor-made for Bill Arsenault, a long-time Sackville resident who, this year, joined three other proponents of the sport in Sackville's Sports Hall of Fame, among them his wife Alison.
If amateur boxing was laced with medals based on performance in the ring, Arsenault would be among the most decorated.
He's risen to the top as a referee, his Level 5 ranking placing him at the very peak of his profession in the world of amateur boxing.
Scottish-born Bill earned a solid reputation in the boxing world from the outset, working whenever he was needed, in all types of environments and whatever venue he was called upon at a given moment. As he upgraded his skills, his assignments became national and international where today he's one of the most recognized of amateur boxing officials worldwide.
He's participated in numerous international competitions, among them Simon Bolivar tournament, Kings Cup championship, North American championships, Gaelic Youth Tournament, world juniors, Pan-American Games and was Canada's only boxing official invited to the 1996 Atlanta Olympics.
His travels have also taken him to Russia, Yugoslavia, Thailand, Venezuela, Germany, Greece, Turkey, Scandinavia, United Kingdom and Cuba.
But with all his worldly travels, Arsenault still finds time to continue his activities at the grass-roots level of the sport, providing leadership as president of Boxing Nova Scotia, as chief official for Boxing NS, and has had a hand in rewriting the sport's Constitution and By-Laws.
Arsenault's past recognitions include Official of the Year and Executive of the Year by Sports Nova Scotia.