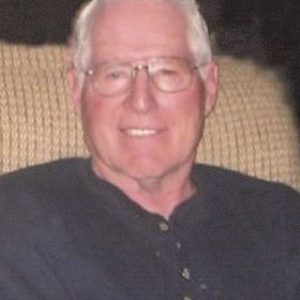 Bernard (Bernie) Bishop
*
- 2012 -
Athlete - Hockey
Give him a stick, skates and show him some ice and Bernie Bishop was in his element.
Bernie's induction into the Sackville Sports Hall of Fame was inevitable. It was always a matter of timing and always seemed to be tied into what he was involved with at the time. When it came to hockey, he wanted in on the ground floor right up until his untimely death in February 2011.
Whether it was recreational or competitive hockey, Bernie lusted for the game.
He put as much effort into all elements of the game as a player, coach and organizer. Bernie's enthusiasm for the was unquestionable as a player, from the junior Halifax Kingfishers of the early 1960s to Halifax Schooners of the Maritime Senior league. He picked up a number of awards in the old Suburban League with Fairview Aces and Bedford Barons.
He was selected to the 1980 Metro Oldtimers team that played an exhibition against the Montreal Canadiens. In 1987 Bernie was a member of the Heritage Motors team that won a World Cup international tournament in the old Montreal Forum. He was also a member of the Twin Cities Oldtimers international team that competed in Zurich, Switzerland, in 1977.
Bernie wasn't averse to helping out on occasion and was among several players from the region who helped the Michigan Sting threepeat at the U.S. national championships for the 60 and over elite and recreation division teams in 2007, '08 and '09.
He enjoyed giving back to a pursuit that was such a huge part of his life. He coached in minor programs (mainly bantam age) in both Kentville and Sackville and was in his fourth term as an instructor at the Newbridge Academy hockey program.