2022 Induction Ceremony
Please find a picture from the 2022 Induction Ceremony held on October 5th for the Sackville Sports Heritage Hall of Fame.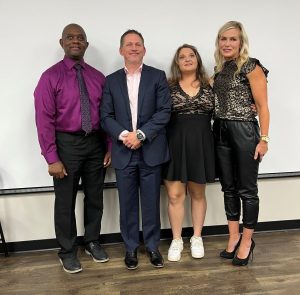 The 2022 inductees are from left to right:
Derrick Brooks – Coach – Volleyball.
Derrick Dempster – Coach/Athlete – Track and Field.
Hannah Hubley – Athlete – Wrestling.
Leslie Ann Young – Athlete – Canoe/Kayak.
If you have questions please contact us.